A mosaic is a piece of art or image made from the assemblage of small pieces of colored glass, stone, or other materials.  It is often used in decorative art or as interior decoration.  Most mosaics are made of small, flat, roughly square, pieces of stone or glass of different colors, known as tesserae.  Some, especially floor mosaics, are made of small rounded pieces of stone, and called "pebble mosaics".  As ancient as this technique may be, mosaics can be used to create modern and luxurious interiors.  In today's time, mosaics have come a long way and now come in different shapes and sizes.  Here are different ways mosaics can be applied in modern times;  Mosaic walls, moroccan mosaics &  mosaic accessories and surfaces.
Mosaic Walls
Due to this technique involving the use of many small pieces to create patterns, it is sometimes recommended to use this decorative style on small areas, creating accent walls.  Depending on the space, mosaics can also be used to cover large wall surfaces, especially in rooms that do not typically have lots of furniture or accessories, such as hallway or waiting areas.
Moroccan Mosaics
Use this style if you're going for a bright, lively look for your space.  Do keep in mind that due to the use of rich patterns and contrasts specific to this particular design, you should use less bold accessories in the interior, to create a visually balanced space.
Mosaic Accessories
Not surprisingly, the mosaic look has been adopted in the creation of diverse home surfaces and accessories, such as tables, lamps, candle holders, coasters, etc. And it works great, as these items add liveliness and colour to the interiors.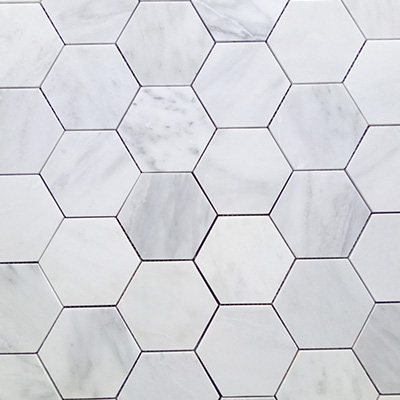 Oriental white 4″ hexagon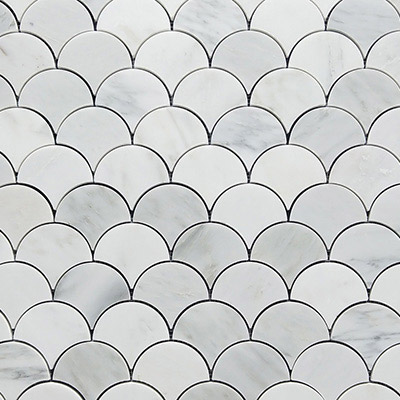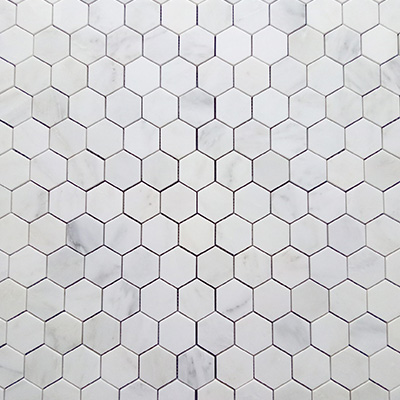 Oriental white 2″ hexagon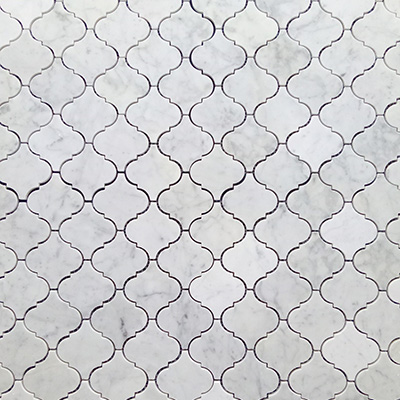 Bianco Carrara 3×3″ arabesque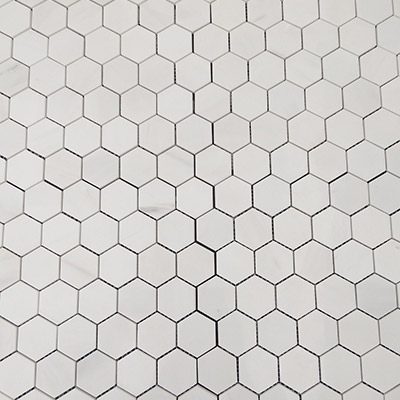 Dolomite white 2×2″ hexagon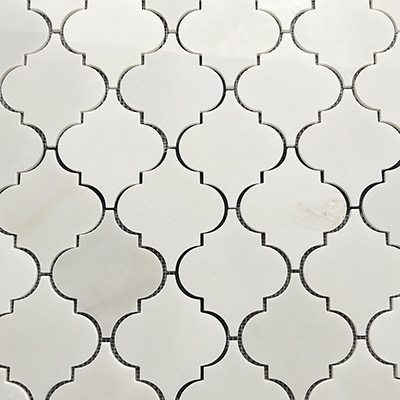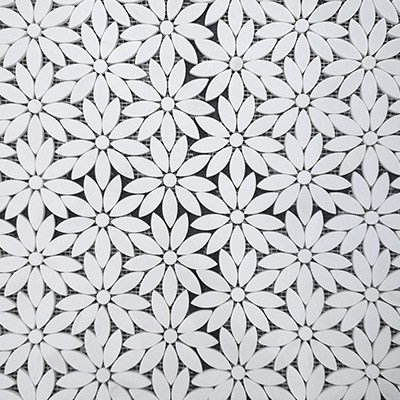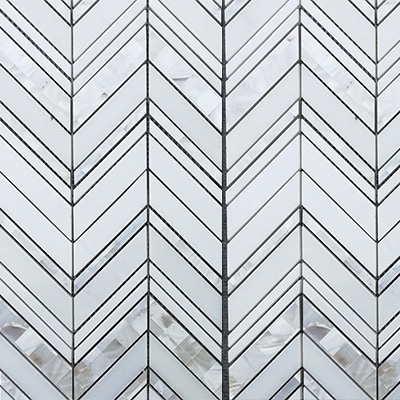 Thasso white + Mother of pearl + Paper white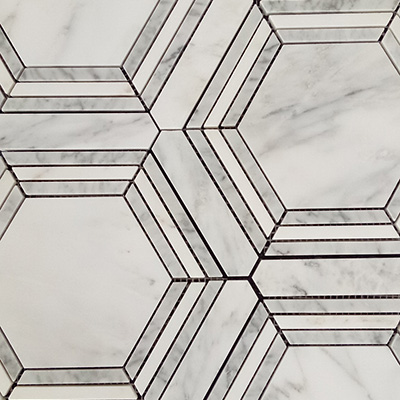 Oriental white + Bianco Carrara hexagon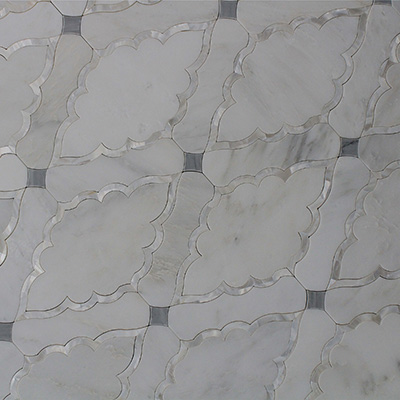 Oriental white Mother of pearl Latin Grey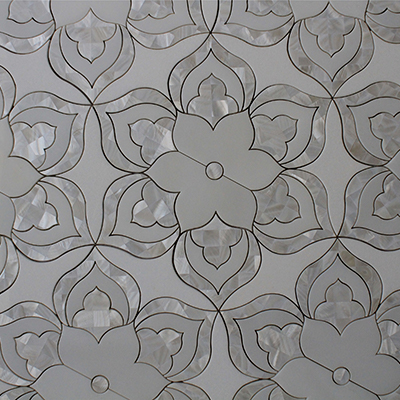 Thasso white + Mother of pearl + Paper white 2